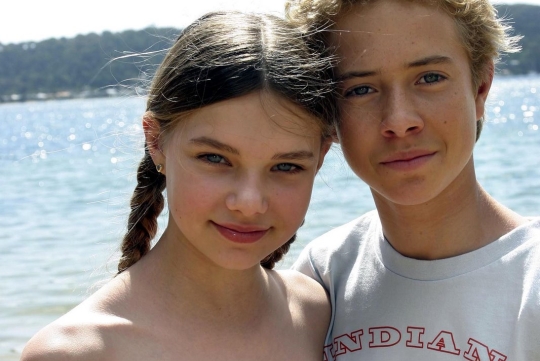 Matilda the brat arrived in the bay with her twin brother Henry

Seeing her leave as a friendly and intelligent young woman, it seems like a lifetime ago that the annoying and bratty Matilda Hunter arrived in Summer Bay. Being taken out of boarding school for the holidays was bad enough for her and to live in "Loserville NSW" was certainly not her idea of fun. Her twin, Henry, wasn't that excited either and spent most of his first day in the Bay with his headphones on. Summer Bay House wasn't exactly quiet before they came and it was only bound to get worse now that little Miss Trouble had arrived.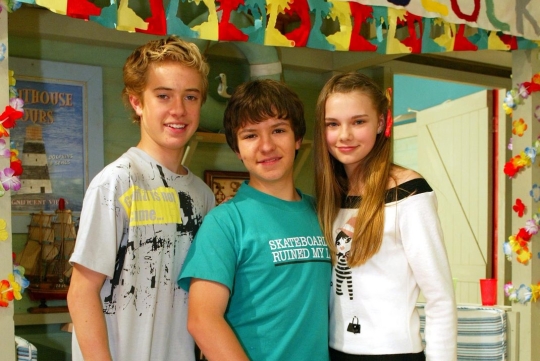 Bullying Max
In the beginning, living in the Bay was nothing short of a chore for Matilda and no one caught the brunt of her mood swings more than Max Sutherland, her step-cousin. Along with Henry, her equally inconsiderate twin, they wound Max up and generally made his life a misery. They just about managed to part on good terms, though.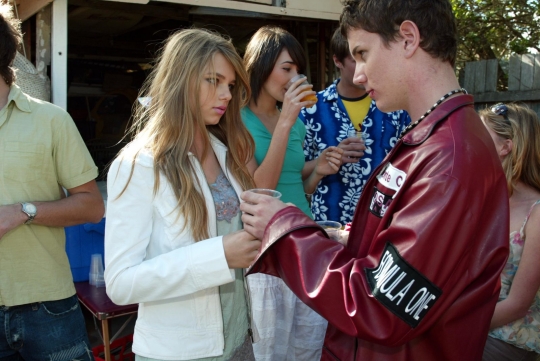 Matilda's rebellion

Upset that Cassie had managed to win Ric over, Matilda started to go off the rails. As if wearing a lot of make up and dressing grown-up for her age wasn't bad enough, Matilda also started to spend time with an old 'mate' of Ric's, Callan. Ric warned her about being around him, but she didn't listen, and went to a concert with him. However, after taking some drugs, she was left feeling completely out of it. Callan later invited Matilda to another party, where he spiked her drink.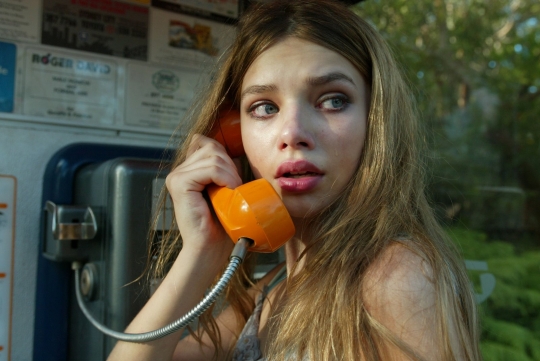 Out of the Frying Pan..

Matilda really did go from one disaster to the next at one stage. Having been drugged by Callan, she was then kidnapped by a man whose daughter had died. The man saw something in Matilda that reminded him of her and started chasing her through the woods before holding her captive. She managed to find a phonebox and ring for help and was rescued by Ric, Martha and Cassie.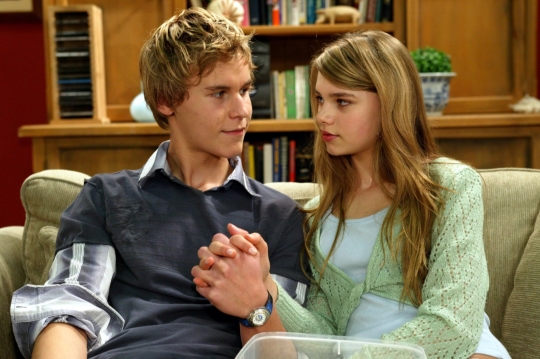 Love with Lucas
The youngest of the Holden boys quickly caught Mattie's eye, but it wasn't until after a kiss in 'Secrets of a Summer Night', Colleen's play, that they became a couple. Before the play, they had been trying to catch a moment together but hadn't quite managed it.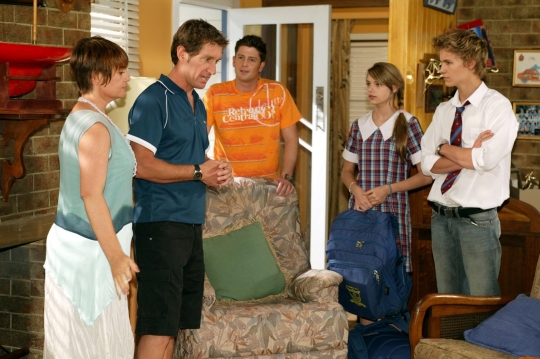 Holden/Hunter union

When Tony and Beth both received offers on the houses due to Project 56, Tony asked her whether they should move in together. She accepted and the Holden's moved into the Hunter house.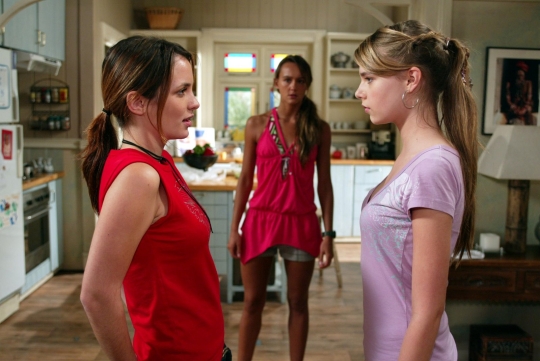 Hatred of Belle ends her relationship with Lucas
It seems hard to believe now, but Matilda and Belle gravely disliked each other in the beginning, even going as far as using physical violence! Matilda was suspicious of Belle spending time with her boyfriend and wasn't afraid to tell her what she thought of her. In an all out cat fight, the claws came out, harsh things were said and Matilda slapped Belle. The situation wasn't helped by Lucas's growing rebellion against his friends and family. Matilda tried to get him to open up but he wouldn't. However, Lucas later revealed that his behavior was because he was finding it hard having a mother figure in his life.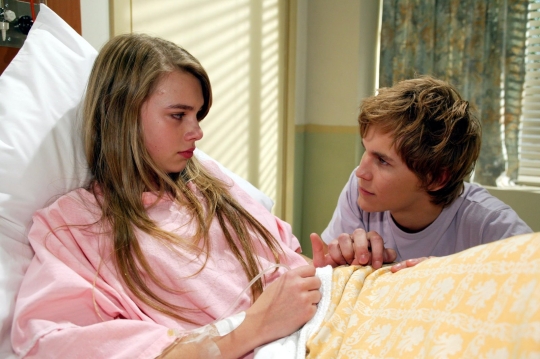 Bulemic in the wake of JMs wedding inferno
The aftermath of Jack and Martha's wedding reception held awful consequences for Matilda, who suffered severe burns and insecurities about herself. She felt uncomfortable about her scar and tried to hide it as much as she could when she was outdoors. Devastated at potentially losing Kit and Robbie, she sank further into depression. She started eating excessively before making herself sick and had resigned herself to the fact that her siblings were dead. The situation wasn't helped by her mother's belief that they were still alive and that they would come back soon.
Retreat and Recovery
When Matilda started coughing up blood, her family were understandably alarmed. They took her to hospital, where Cassie tried to get Matilda to tell them that she had been making herself sick. However, Matilda couldn't tell them and Cassie felt she had to say something on her behalf. When she admitted it, Lucas tried to make her believe that she wasn't nothing and that she was a very special person. But she still couldn't believe it. She was later sent to a retreat, where she talked about her problems with counselors and other kids in a similar position. There she opened up about her father and how he treated her and Robbie when they were younger. The chat was much needed and was clearly a breakthrough for Mattie.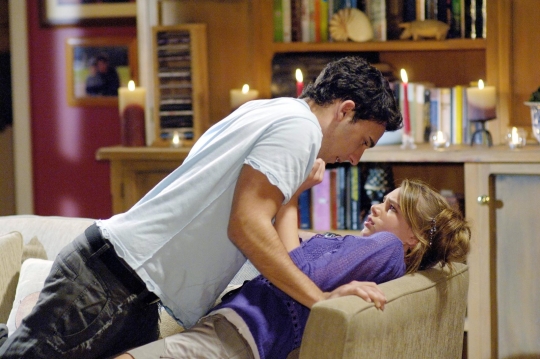 Her new boyfriend Dean seemed too good to be true

Dean, one of the teens at the retreat, became friends with Matilda and it wasn't long before the two kissed. Mattie was eager for him to come back with her when she left the retreat, but Lucas had doubts about it. He felt Dean wasn't being honest about something, but with Matilda clearly happy with her new boyfriend, he tried to put his doubts aside. It was only when Dean forced himself onto her that they talked. He apologized for what he did and told her that he was actually gay. Mattie was shocked and couldn't believe that she'd been so stupid. But instead of blaming herself, like she might've done at other times, she was able to see that what happened wasn't her fault. The retreat had obviously helped, and her and Dean were able to part as friends.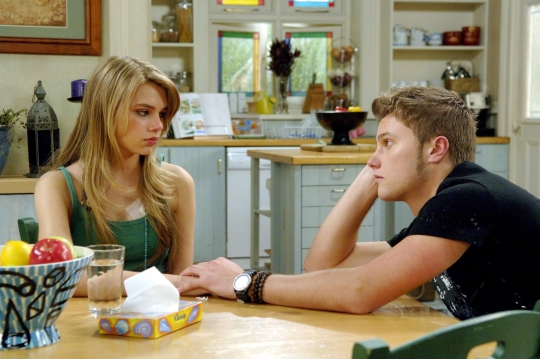 Comforting Ric after Cassie cheated they became closer before eventually becoming a couple
After a dramatic few months for them both, Ric and Matilda decided to go on a date. The initial date at a restaurant was a complete disaster, so they headed off. While chips on the beach might not be everyone's idea of a good date, it certainly didn't put them off. And after a few words, they sealed their new romance with a kiss.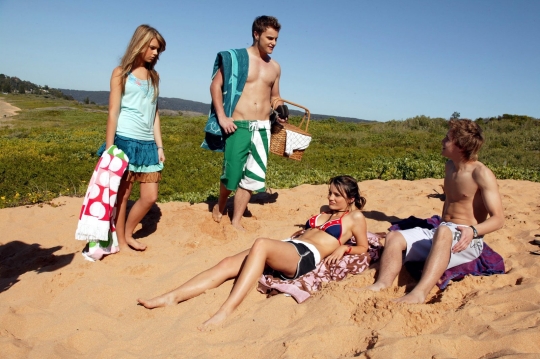 Lucas's relationship with Belle caused them to eventually become friends
Matilda and Belle had never been great friends, so shortly after Belle and Lucas got together, him and Ric arranged a day at the beach as a 'bonding experience' for them. While the boys' intentions were blatantly obvious, Matilda and Belle could see the funny side of it and agreed to get on.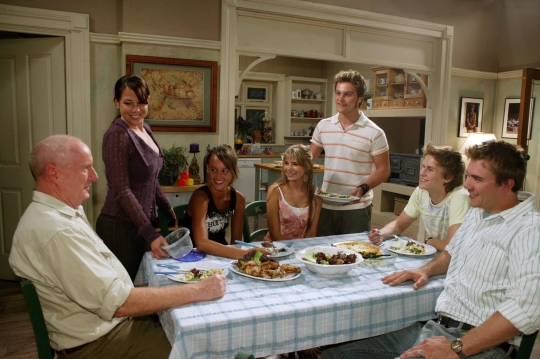 She supported Ric when he was sent to prison after Rocco died and came up with the plan that eventually freed him

When Ric was found looking down on the injured body of Rocco Cooper, Matilda couldn't help but think he was responsible. Ric reassured her, however, that it wasn't him who did it. Even though Ric knew he was innocent, the courts didn't see it that way and sent him to jail for Rocco's murder. Matilda was heartbroken at her boyfriend's imprisonment, but family and friends vowed to get him out of their somehow. And that's exactly what they did. After hatching a cunning plan involving Lucas and a tattoo that resembled the one used by members of Johnny Cooper's gang, Ric was proven innocent and was freed.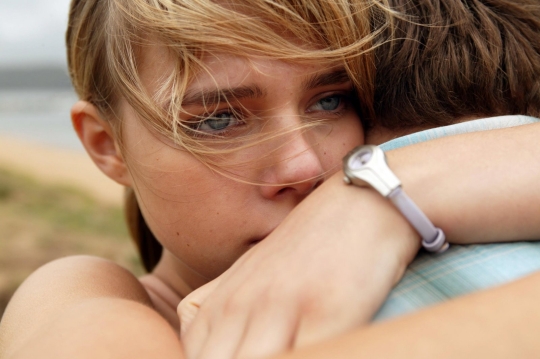 She was devastated when her beloved mother died
The sudden death of her mother crushed Matilda and it wasn't until a while afterwards that she was able to talk about how she felt. At the memorial service, she made a moving speech in which she talked about her mum calling her "sweetheart" and how that always made her feel happy.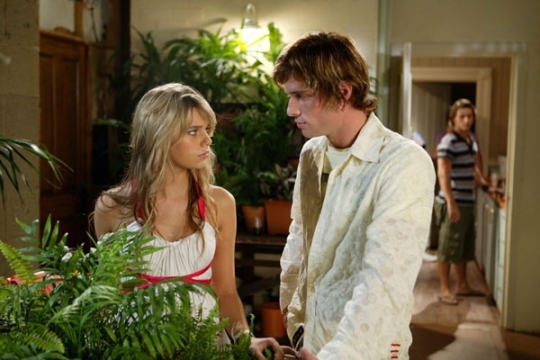 She became friends with Reuben but found out that he wasn't telling the whole story

A couple of months after her mum's death, Matilda started to go off the rails and became friends with a guy called Reuben. Reuben had recently lost his mum too and had decided to take some time out from school to travel around in his camper van. Matilda decided to join him and found herself in Sandy Bay. But after a couple of days, Mattie found out that Reuben's mother hadn't recently passed away - she'd died when he was young. Angry and hurt that he'd lied, Matilda returned to Summer Bay.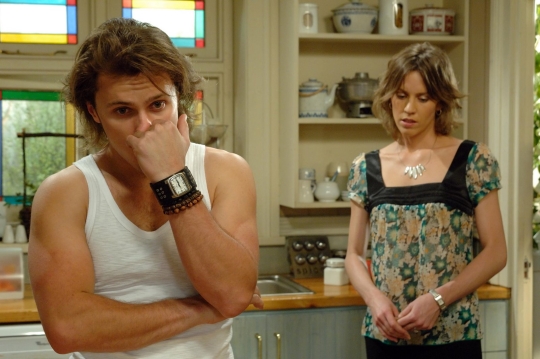 She was jealous of Ric's closeness with older woman Viv Anderson but genuinely believed Ric when he swore nothing had happened
Matilda thought Viv was trouble from the start, even though Ric tried to convince her that she was just a client from the garage. But when she started texting him regularly, Ric became wary.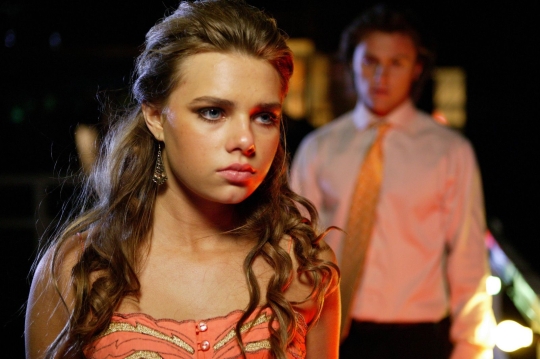 She was devastated when, after taking him back, she found out he had cheated after all and that Viv was pregnant
The school formal was supposed to be a happy occasion for Ric and Matilda, as they finally put their differences aside and reunited. But their happiness didn't last for long, as Ric revealed that he and Viv had been together.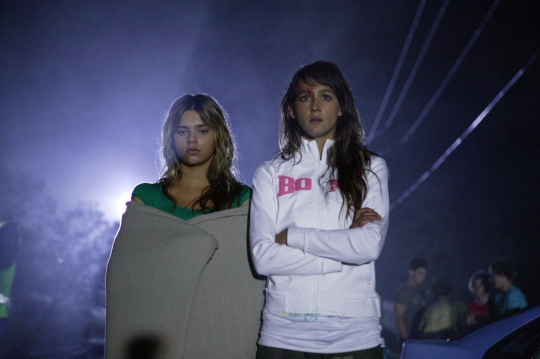 A gutted Matilda went off the rails and when Cassie came to her rescue she guilt tripped her into driving even though she had had a drink
Devastated by her boyfriend's behavior, Matilda started spending time with Aden Jefferies' cousin and his friends. They headed to a party, but as it was getting out of control, her and Cassie decided to leave. She had been drinking, however, and when the passengers in the car started to distract her, the car skidded into a pole. Matilda wasn't badly injured, but the crash brought back memories of the car crash that killed her mum.
Cassie Leaves
With Cassie leaving, Matilda thought it was the perfect opportunity for a road-trip. So the girls headed off for a short break, before Cassie left for a holiday with Sally and little Pippa.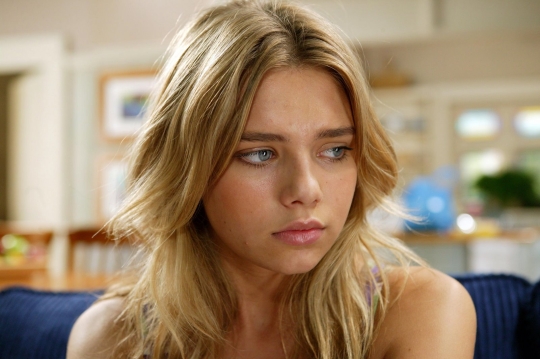 Despite her reservations she supported Ric in his career - bare knuckle fighting
Matilda was horrified when she discovered what Ric had been up to, but when he told her that he needed the money, she came around to the idea. It wasn't all plain sailing, though, and Noel Anderson, Viv's husband and the organizer of the event, wasn't the easiest 'boss' to get along with. Eventually Ric knew he had to get out of what he was doing and so he told the police about the illegal activity taking place. The cops came in just in time and the nightmare was finally over.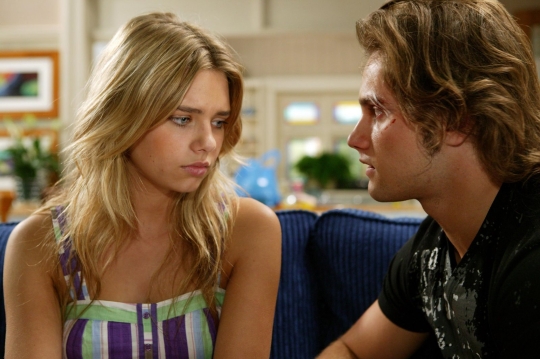 She stood by Ric and supported him when Viv revealed there was problems with the baby

It wasn't the easiest of situations, but Matilda supported Ric when Viv told them that their were complications with the baby. When she lost the baby, she arranged a small memorial.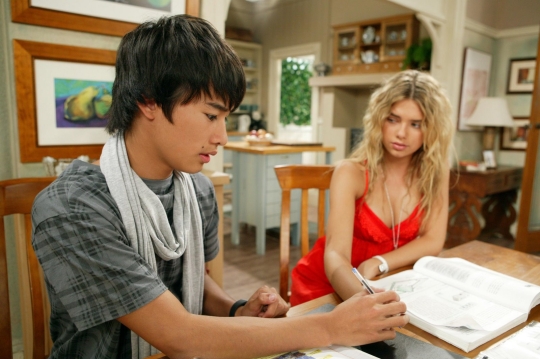 She stood by Ric during his violent spells after Kane held him hostage and tutored Jai with his school work

Being held at gunpoint had really affected Ric and when he started having panic attacks at home and on duty, Matilda was anxious to find out what was wrong. Rachel took a look at him and said that it was a build-up of things that had started to get on top of him. With some time to rest, he started to recover.

With Jai not doing so well at school, Mattie offered to tutor him at home. He agreed and their lessons got underway. Things soon got awkward, though, when Matilda thought Jai liked her. However, Jai told her that it was simply because her perfume reminded him of his mum's that he seemed weird around her.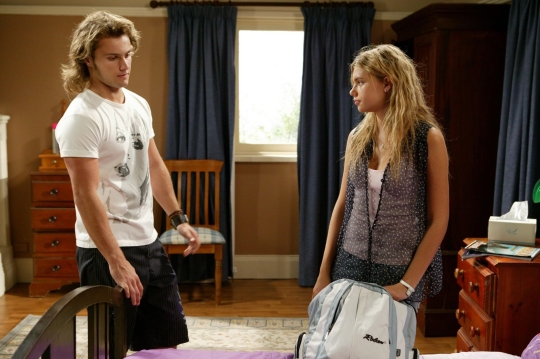 She received a uni offer from Perth and, despite Ric's doubts, decided to take it

Having had a particularly tough year at Summer Bay High, Matilda was overjoyed when she received a letter from a university in Perth, Western Australia, saying she'd been accepted there. She wasn't so overjoyed, though, when Ric revealed that him and Alf were planning to run the bait shop together. Impossible questions then started to eat Mattie up. Was she going to sacrifice her university placement to stay with him in Summer Bay or was she going to go to Perth to further her education?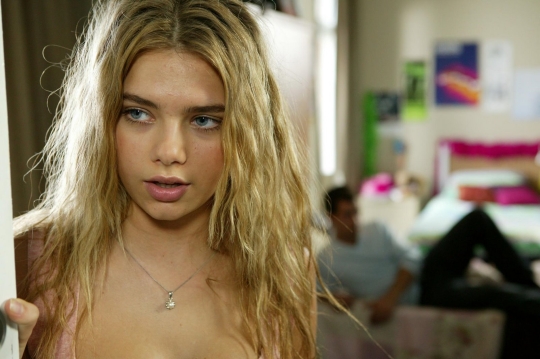 She was gutted when her decision caused them to split

With a new business with his grandad about to get away, Ric was content with staying in Summer Bay. But Matilda having been accepted into uni in WA was devastated when he told her that he wasn't going with her. They spoke about various ways of staying in contact with each other and even contemplated having a long-distance relationship - something Matilda wasn't keen on at first but warmed to. However, they just couldn't see it working and decided to split.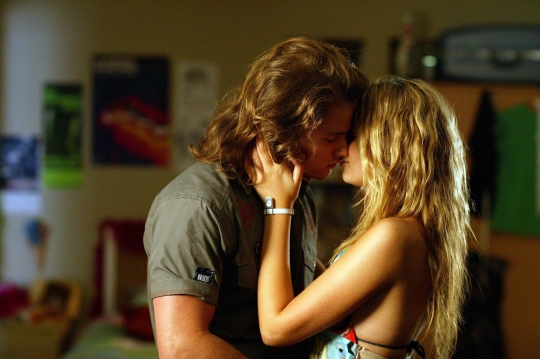 Happily ever after
Her last week was difficult for Matilda, still desperately in love with Ric, she was gutted when he failed to show for her leaving do. In WA she tried to move on with another guy it was clear her heart still belonged to Ric and when he turned up to be with her they managed to overcome their difficulties and reunite, starting a new life together in Perth.